Dit is Beetles vriendin Dinah!

Fins Kamp. Dreamstorie's Dynamic Affair oftewel Dinah is geboren in de Dreamstorie kennel in Canada en woont in de Vauhtitassun kennel in het Finse Lapland. Ze is in januari 2006 gedekt door Beetle met behulp van diepgevroren sperma en op 20 maart 2006 bevallen van een black tri zoon.
Dinah is een hele sociale black tri teef die haar showcarrière zeer voorspoedig is gestart door beste van het ras te worden op de grote internationale show in Rovaniemi in 2004. Ze heeft diverse shows bezocht met als resultaat diverse CAC's en BOB' en ze won haar klas op de grote Finse Winner Show 2004 in Helsinki. Dinah heeft net als Beetle een look-at-me showhouding en een prachtig gangwerk. Haar ogen en heupen zijn getest en goed bevonden.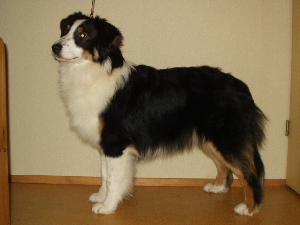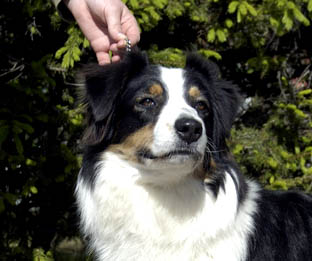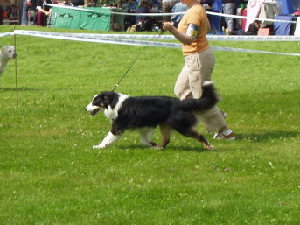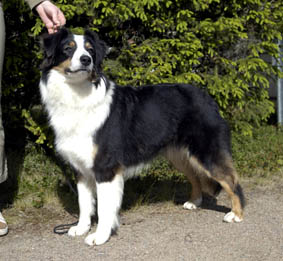 Dreamstorie's Dynamic Affair

This is Beetles girlfriend Dinah!

Finnish Ch. Dreamstorie's Dynamic Affair or Dinah was born in the
Dreamstorie kennel
in Canada en lives in the
Vauhtitassun kennel
in Finnish Lapland. Dinah was inseminated with frozen semen in January 2006 and gave birth to a black tri son on March 20th 2006.
Dinah is a very social black tri bitch who started her show career with a bang winning best of breed at the big international show in Rovaniemi in 2004. She attended several shows which resulted in several CAC's and BOB's and she won her class at the big Finnish Winner Show 2004 in Helsinki. Like Beetle, Dinah has a look-at-me show attitude and a breathtaking, floating and easy movement. Her eyes and hips are checked and okay.

Do you want more info? Take a look at the
Vauhtitassun
website.
photos © Kari Yliräisänen

Pedigree for litter Beetle x Dinah
Sire
Ch. Bouncin' Beetle of Clan Miphydes
Sire
Ch. Moonlight's Flyin' Dutchman
Sire
Ch. Moonlight's Hottest Thing Goin
Sire
Ch. Some Like It Hot of Adelaide
Dam
Gingerbred's Sweet Success
Dam
Flo Sonya Red Marie
Sire
Riveroaks Mr Custom Made
Dam
Bluecrest Caldonia Del Oro
Dam
Horseman's Phrenitic Phyrne
Sire
Frieko's Red Indian Summer
Sire
Ch. Gitalong's Dark Side O'The Moon
Dam
Propwash Raven Maid
Dam
Farmhouse Linda
Sire
Bill von Flachsberg
Dam
Las Rocosa Delightful Lass
Dam
Dreamstorie's Dynamic Affair

Sire
Ch. Dreamstorie Black Tri Affair
Sire
Ch. Blue Isle The Critics Are Raving
Sire
Ch. Carolina's Rave Reviews
Dam
Ch. Friends Angel
Dam
Ch. Pintado's Storiebook Dreamer
Sire
Ch. Gingerbred's Run For The Border
Dam
Ch. Silverscreens Leading Lady
Dam
Bootez Sweet Dynamics
Sire
Ch. Bootez Kit Cloud Kicker
Sire
Ch. Countrywoods Copper Bottomed
Dam
Ch. Starstruck Surprise Sir Prize
Dam
Ch. Ebbtide I Showed Up In Boots
Sire
Ch. My Main Man Of Heatherhill
Dam
Ch. Ebbtide A Bee In Your Bonnet
This pedigree page was built for free at SitStay.com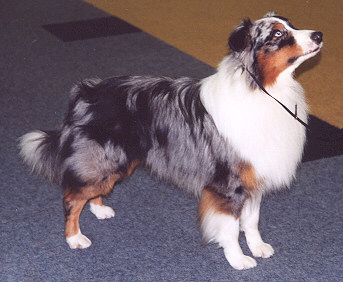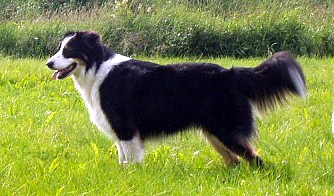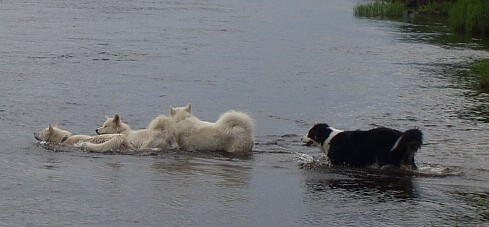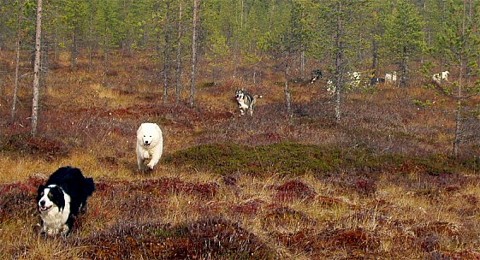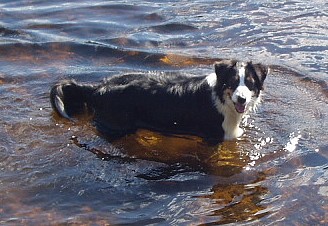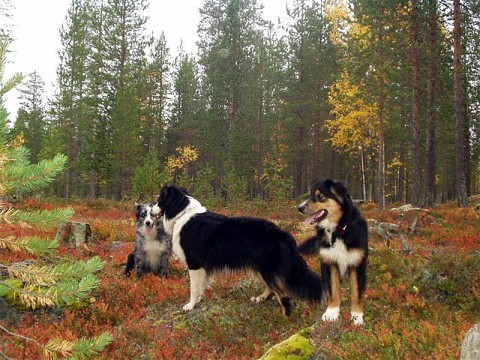 Dinah with her (Aussie)friends